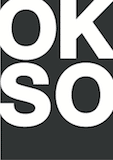 digital media & creative solutions
based in Bournemouth
providing boutique website design & development services
our promise – to deliver beyond expectations
W
e collaborate with clients to plan, design and develop a professional online presence that helps their business attract, engage and inspire their target audience.
OKSO has an established reputation for achievment in web design, software development, content marketing and video post production. With our robust project management and client partnership approach, we can ensure meeting our promise when undertaking a project, however complex and challenging, to deliver beyond expectations.
So, whether you are new to designing and implementing your website or have an existing site that is simply not giving you a return on your investment, we can help you by offering you a unique approach that is proven to support you achieve your goals.
So, where would you really like to go?
If, in true pioneering spirit, you want to push the boundaries out a little further, we have the production knowledge, practical experience, and creative flare to take you there.
W
e are deeply passionate about digital media, connecting with great people and creating high quality digital media solutions for our clients.
We would love to talk to you and see how we can bring something very special to your business.
Call now to talk with our team…
07849 848 450
OKSO have made me a great site. We worked well together, ideas were exchanged, expanded and I am really happy with the site. All the functionality was tested before the site went live, uploading and changing is easy, all the way through the process was well managed, smooth and positive.
by Carolyn Cowan at Devotion Trading Ltd
Working with David from OKSO has been so much more than just building a web site; he has managed to draw out all our ideas and deepest wishes for our business. Facilitating us to grow into our dreams for the future right now. He is very clear and patient and always available with instructions and information on how develop our ever-changing ideas and needs. We feel very supported and inspired. Thank you for a truly empowering working experience.
by Paula Gallardo at Mamaheaven Ltd