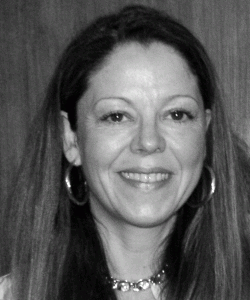 My relationship with David goes back about 18 months I guess.  We met because I was networking with his lovely wife Michelle who like me, is also a coach.  Anyway, it took me a long to make a decision as to whether or not to invest in another website.  My concerns were that whilst my first site looked great, it didn't produce a return on investment, nor did I have any control over it having outsourced it which was an expensive option, so in hindsight, it simply didn't work for me.
Gradually, my relationship with both Michelle and David grew as I would muse about my 'wish list'.  They seemed to fully appreciate my reluctance to invest in a 2nd site, but kept gently challenging my understanding of what was available by showing me their work and whilst I come into contact with lots of web based companies, non had the persistent tenacity to stick with me like they did.  As a consequence, when an opportunity arose that gave me the push I needed to say 'yes', David and Michelle were there to hold my hand proving it really does take around 11 points of contacts before trust to buy is finally established!
Of course once I'd made up my mind, it was full steam ahead.  I think I only gave David about 3 weeks notice of a conference I was attending where I'd be giving out my new contact details (including my website which at that stage I obviously didn't have).  Because I was busy on other projects, I wasn't readily available to support David until the week of the conference.  However, because of months of diligently getting to know me, David knew what I liked in terms of style (likes and dislikes) who my competitors were and had genuinely become interested in my industry, when I finally said yes, he was able to press ahead and create a word press site in no time at all.
The week my site was up, family a friends had this to say about it which surprised me but it just goes to show how important the look and feel of your site is :
• your site looks very professional, very good
• Just had a look at your website and like it VERY much. It is clear and professional yet informative and friendly and you come across as fun, very knowledgeable and trustworthy. Powerful yet serene.
• The structure is beautiful, simple yet visible and I love the direct approach!
So, whilst my site is a work in progress and I have a lot to do on it, the operative work is I.  I'm 100% in control of content. David continues to add structure and functionality to the site as required and Michelle continues to teach me how to master this amazingly agile platform.
To visit web click here: www.dawncampbellholistichealth.eu
Back to Services page… click here