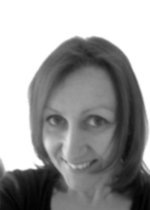 Before I was a coach, my professional background was in TV & Web Production, specializing in onscreen graphics and animation, marketing and production management.
My skillbase and range of knowledge from years of sitting in dark rooms in front of a monitor is finally coming in useful – to help other peoplewho don't have such a techie background learn how to use some of the great technology we all have at our disposal these days.
I've also found, that in the web creation process, combining coaching and training, I help people get really clear about their business vision, their goals for their websites (otherwise what's the point in having one?) and most importantly, who their clients are and how best to presenttheir ideas, products and services to them.
So, if you'd like to get going, wherever you are in the world, CLICK HERE now to arrange a call/Skype and we'll work out which course would best suit your needs.
Make 2012 the year you take your business online!
To turn your vision into a reality, raise your profile and start monetizing your ideas, don't delay, contact us immediately. Please complete the form below and we'll get straight back to you…
[si-contact-form form='1′]